How To Prepare Your Home For Sale
Everything you need to know to get the best result
Effectively preperation for the sale of your home, can make a massive difference on how quickly it will sell and what price you will be able to negotiate. I find all too often that sellers could have achieved a much better result with a bit more preparation.
Here are what I would consider the most valuable tips and advice that I can offer you, to prepare your house for sale before listing to get the best possible result.
Declutter, Declutter, Declutter
Less is more when it comes to selling.
Over the years we accumulate special memories and that is completely normal. However when it comes time to sell, our priorities must shift.
We go from "making a house a home" with all of our memories and special things, to preparing for a new future in a different home, and selling your old property for the maximum possible price in preparation for what lies ahead.
Once you sell, you will need to have a clean out and pack everything anyway. Doing a large part of this before you list for sale will ease this process for you in two ways. It will help you achieve a better result at sale, and save you some packing time and stress later.
It will look great in the photos too, and potentially drive more buyers to come and see it for themselves.
Pack away all of your special personal items or trinkets.
Your bedroom dressers and bedside tables should be completely clear except perhaps a nice lamp
Take down as many family or personal photos as you can.
Clear the kitchen benches and visible shelving. Its a great chance to clean out the kitchen cupboards ahead of the impending move.
Make sure the bathrooms are clear and sparkling clean. Leave the basin clear of personal grooming items, medication or makeup.
Tidy up around the TV. Hide any messy cables and make sure nothing is laying around.
If you have extra furniture in a room, put it into storage.
Clear out the house to just simple and relevant furniture to define each room or space. If furniture doesn't fit the space well consider putting it into storage and borrowing something from a friend, or buying something suitable for the month or two it may take to sell and settle
If you have something unusual or quirky in a room, put it into storage as it is likely to distract the buyer from the room.
Make sure nothing is obscuring the light to the room, or making it in any way feel dark or enclosed / small. If a room does feel a little dark, upgrade the lighting to make it brighter. Buyers don't like dark rooms.
Perhaps the best way to envisage the goal of decluttering is to think of a hotel room. Simple, classy, and only what is needed within each space.
This creates an environment where the buyer can come in and feel like the house is fresh and appealing, and buyers emotion towards a property is directly linked to what price they will be willing to negotiate up to.
It can be emotionally hard to declutter like this but it's important to remember you have a new future ahead of you and the better the outcome of this sale the better that future will be.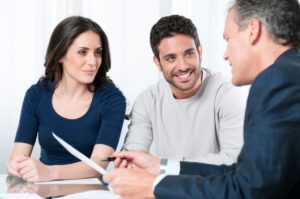 Get professional advice
It's prudent to have a Building and Pest inspection done before you list so that you can identify any potential issues at a time that you can address them. Better to know of a problem from the outset than to have a buyer on a contract that falls over, for something that could have been addressed earlier. You would be surprised how commonly this happens.
Once the property goes on market having these Building & Pest inspection reports on hand can help the agent give the buyers confidence to negotiate to a higher price.
Reach out and start interviewing a number of local real estate agents nice and early. Don't just contact the main agent you know, contact a few and make sure one of them is an Independent. Having this broader range of feedback at this stage will be really valuable to you, and help you get a better overview of the current local market status.
Ask each of them to provide a "CMA" Comparative Market Analysis. This is a report that all Queensland agents must provide before they can list a property for sale and it is restricted by some regulations that are in your interest. Each CMA will provide a list of comparative properties that are currently on the market, and those just sold. At the end of this will be an estimated sale price range that the agent calculates your house may be worth.
Comparative listings must be no more than 6 months old, and no more than 3km away from your property
The reason I suggest you contact agents at the very start of the process is not to sign with them at that stage, but so you can receive that comparative market information, and feedback from each agent on what they feel the strengths and weaknesses of your property may be. That feedback not only gives you an early indication of how each agent will be to work with before you sign a listing contract, but help you decide what changes may help you to achieve the best possible result at sale. If you can address a weakness within your budget, you should??
Renovate & Repair
If at all possible you should make sure that anything broken or in poor condition is repaired or replaced before you list on market for sale. If buyers see even one thing in poor state of repair they usually immediately ask what else needs repair work and start wondering what condition the house is in.
Paint is something most people can do yourself if you can't afford a professional to come and do it, a fresh coat of paint can make a massive difference to a buyers first impression. Take care to finish nicely with clean edges to give that crisp, fresh, and modern feel.
Make sure to select a light, modern and neutral colour. Often the paint shops can give good advice about what is popular right now.
If you have a brightly coloured feature wall, paint it back to a modern neutral. You may be surprised how many buyers will walk away from a house because of something that could be cheaply and easily addressed with a coat of paint. You want your property to appeal to the broadest range of buyers as possible.
Tidy up the yard. Take extra time to get the lawn nice and green, and well edged. Weed the garden and trim back any messy trees. Get the light into those dark parts of the yard or house. Get some turf down if you need, its not expensive if you do it yourself.
Pressure clean the paths or bricks.
Make sure the house presents well from the street. Take an objective view from across the road and even if you think the house looks great, still try to pick at least 3 things you could improve and put some work into it. The street appeal of your home is the buyers first impression and it's really important.
It's also worthwhile having a professional "bond" style total clean of the house to make sure it's as spotless as possible. Built up grime or marks, or a musty smell can really detract from the home.
Half of all Australian buyers say they can't be bothered renovating
In a national survey of 1,022 people conducted for mortgage lender State Custodians, nearly half of all respondents (48 per cent) say they want to buy a home that is ready-to-live in straight away and doesn't need fixing up for years, as they don't want to deal with renos.
Stay tuned for coming posts that will cover the next steps, and be sure to send this article to any of your friends thinking of selling in the near future.