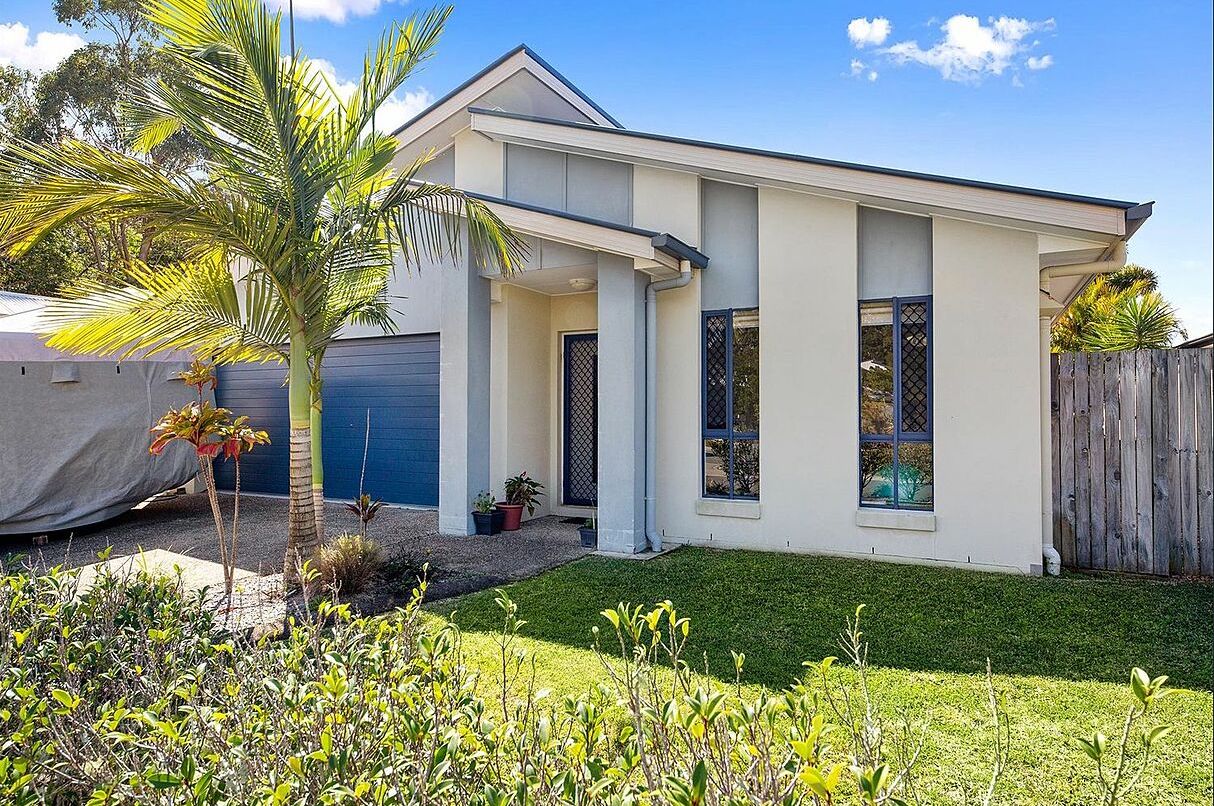 As an agent, you are the hero that generates your own listings, markets and manages them, and negotiates the result. Here at MovedBy, our agents are the most important brand.
The agency brand is not as important as it once was. People now choose their agent, not the agency.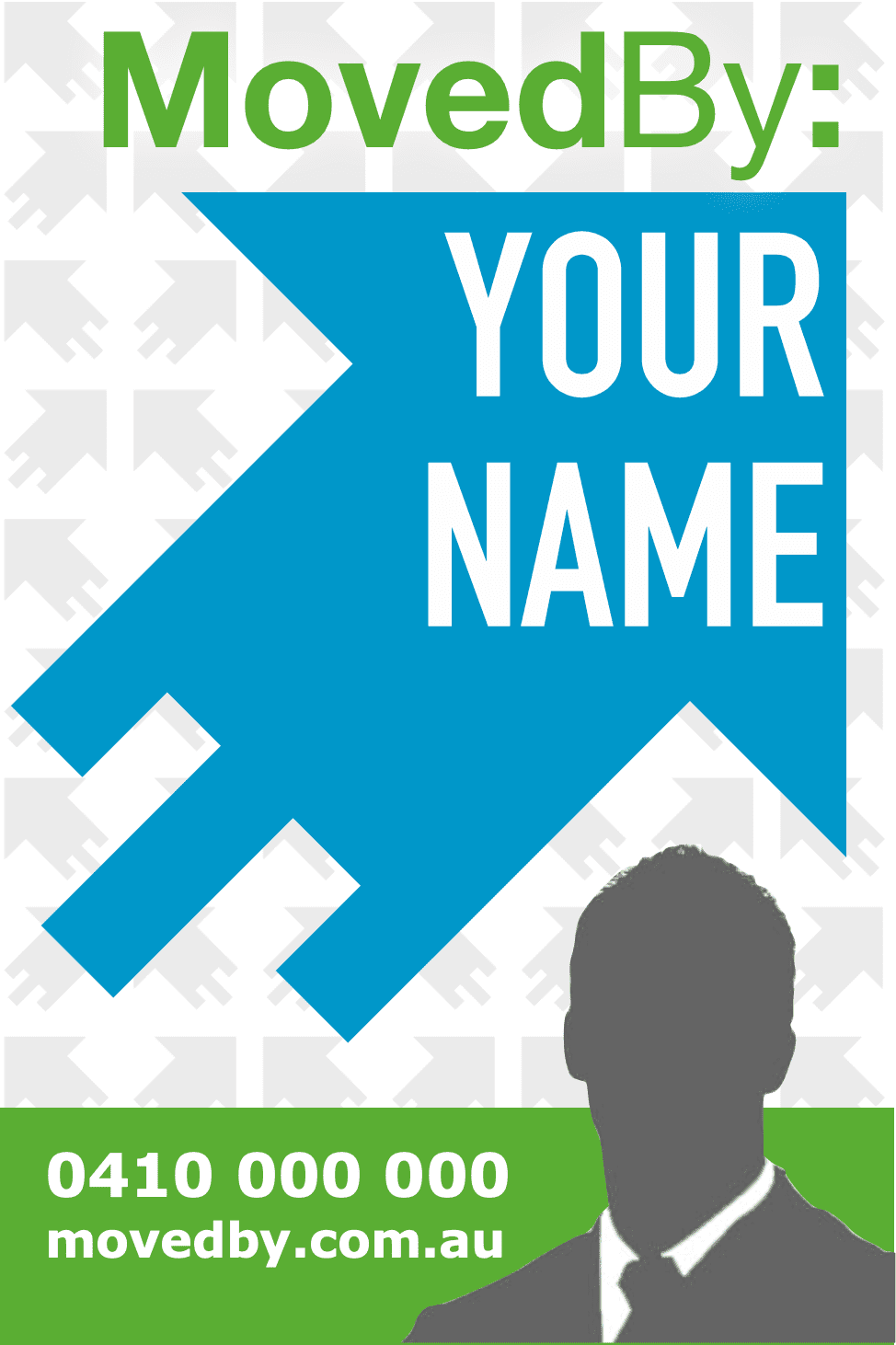 We created MovedBy to make money from real estate, we trust you at least at some point in your career decided that real estate was a way of earning a living to support your family and/or your chosen lifestyle too, are we right? If so, read on…
Ok, great. So if that's the case then stop bloody giving away a significant % of YOUR hard-earned $!
There is another way to provide for your family and provide a better service to your clients whilst taking home a commensurate amount of $ to the work you do for your clients, welcome to MovedBy.
We put your name prominently on the sign, promoting you and not an agency, while still being able to centralise the subscriptions that are required to run your business and benefit you with economies of scale. "MovedBy: YOUR NAME" is a way to save the significant overheads of running your own fully independent agency whilst providing high levels of client service and satisfaction, as well as high-profit margins on your hard work.
Working within a traditional agency is great for camaraderie and support. But if you're a competent and established agent able to generate and run your listings, is that worth giving away a significant % of YOUR hard earned $?
With MovedBy Real Estate you can build your name into your brand, build equity with your rent roll, and save the expense and stress of having to start everything from scratch. We are here to unburden you, to help you build the brand YOU.
Whats included
MovedBy Membership options:
| | | | |
| --- | --- | --- | --- |
| | SELL Only | RENT Only | SELL & RENT |
| Price per quarter (excluding GST) | $750 | $750 | $1050 |
| Cost per transaction (excluding GST) | $900 | $0.90 | |
| Commission split | 100% | 100% | 100% |
| MovedBy: YOU – Branding done for you | ✔️ | ✔️ | ✔️ |
| Standard Artwork Templates | ✔️ | ✔️ | ✔️ |
| Realworks account | ✔️ | ✔️ | ✔️ |
| Pricefinder account | ✔️ | ✔️ | ✔️ |
| Business grade email / calendar / docs | ✔️ | ✔️ | ✔️ |
| Standard REA listings | $120ea | TBC | |
| Standard Domain Listings | Free | Free | |
| Electronic Signature System | ✔️ | ✔️ | ✔️ |
| MovedBy standard Admin & Tech Support | ✔️ | ✔️ | ✔️ |
| MovedBy website: your profile, listings and blogs | ✔️ | ✔️ | ✔️ |
| Social Media marketing support | ✔️ | ✔️ | ✔️ |
| Website Pixel Retargeting to Facebook & Instagram | ✔️ | ✔️ | ✔️ |
| Peer support if or when needed | ✔️ | ✔️ | ✔️ |
| Market Leading CRM | ✔️ | ✖️ | ✔️ |
| Automated detailed vendor reporting | ✔️ | ✖️ | ✔️ |
| Database Sales follow up Automations | ✔️ | ✖️ | ✔️ |
| Database Prospecting Automations | ✔️ | ✖️ | ✔️ |
| Proven Prospecting Artwork | ✔️ | ✖️ | ✔️ |
| Rentals under your own licence | ✖️ | ✔️ | ✔️ |
| Rental Management System | ✖️ | ✔️ | ✔️ |
| Rental Instant Payment system | ✖️ | ✔️ | ✔️ |
| Rental Condition reporting | ✖️ | ✔️ | ✔️ |
Available to fully licensed agents with your
own ABN only.
✔️ included in monthly price,✖️not included in monthly price
Can we build a successful future together?
You bet we can…